Our quality of work along with our tireless efforts to deliver on every project only reinforces our position in the industry as a preferred contractor.
Much of our work is on an envied repeat business order book. This has all contributed to our controlled but steady growth over the years since our incorporation. ATE Fire Protection is a UK leading approved installer of passive fire protection solutions.
Our commitment towards delivering the 'Perfect Project' embraces the essential need for quality, safety, cost effectiveness and client satisfaction to be at their highest level.
Our 'FIRAS' approval combined with our continued strive for seeking approved reduced cost solutions, elevates us to be seen as a dynamic service provider to the passive fire market.
ATE Fire Protection operates throughout the UK from Coggeshall in Essex. Our client base spans all sectors of the constructions industry whereupon cost effective quality solutions are delivered.
Up-and-Coming projects for ATE Fire Protection Ltd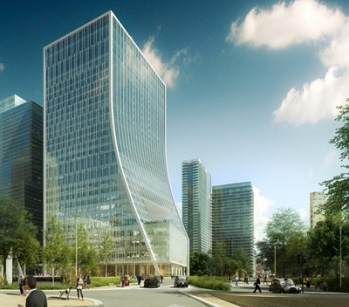 Project:
1 Bank Street,
Canary Wharf
 Main Contractor:
DAVAL
 Package:
Fire Compartmentation to services penetrations through walls and floors
 Value:
 £2m
 Project:
Google data Centres project,
Belgium
 Main Contractor:
ISG
 Package:
Steel protection and fire stopping to service penetrations
 Value:
£200K